Product List
Menu
Our other websites
WHAT EXACTLY IS A
MULTI FUEL STOVE?
A multifuel stove is one
which is designed to
burn wood, but also
solid fuels such as coal,
anthracite, charcoal,
briquettes or smokeless
fuels. If you have a multi
fuel stove, you can still
use it as a log burner
wood burner etc, but you
have the option to burn
solid fuels when wood is
not available. Solid fuels
can burn slower, and for
longer, and produce more
heat. This makes them
ideal for overnight burning
so most people will prefer
a multi-fuel stove if given
the choice.
Wood Burning Stoves, Multi Fuel Stoves Modern and Contemporary Designs
We are often asked for wood burning or multi fuel stoves that fit into the more contemporary style of modern house, and have less of the "traditional" or "victorian" look to them.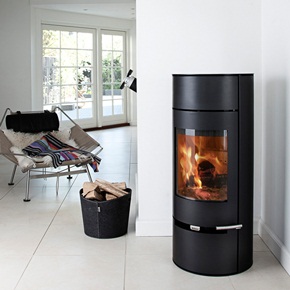 Here we have a range of wood burning stoves that will fulfill any desire for a stylish, sleek, modern design stove to make any room look ultra cool and feel ultra warm.
To look at the full modern contemporary range just click here...
For the more traditional style of wood burning, multi fuel stoves click here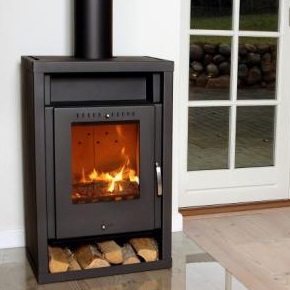 NEED ADVICE ABOUT WOOD BURNING OR MULTI FUEL STOVES? TRY THE ARTICLES IN OUR KNOWLEDGE BASE SECTION FOR FREE ADVICE.
1. WHY ARE WOOD-BURNING STOVES SO POPULAR AGAIN?
2. WHAT IS A REGISTER PLATE, HOW IS IT FITTED AND WHY DO I NEED ONE?
3. WILL A WOOD BURNING STOVE SAVE ME MONEY?
4. FITTING A STOVE IN A CONSERVATORY OR EXTENSION.
5. SAVING MONEY ON GAS AND ELECTRICITY BILLS BY ADDING A WOOD BURNING STOVE TO YOUR EXISTING CENTRAL HEATING SYSTEM.
6. DO I NEED TO USE A HETAS OR OTHER PROFESSIONAL INSTALLER OR CAN I FIT IT MYSELF?
7. INSTALLING A LOG BURNER, WOOD BURNING OR MULTI FUEL STOVE

8. DO I REALLY NEED TO FIT A CHIMNEY LINER? IS INSTALLING A FLUE LINER DIFFICULT?

9. WHAT IS TWIN WALL FLUE PIPE AND WHY DO I NEED TO USE IT?

10. WHAT IS A MULTIFUEL STOVE? WHAT CAN YOU BURN ON A MULTI FUEL STOVE?

wood burning stoves and multi fuel stoves

 

CONTACT US FOR MORE INFORMATION

Address: Unit 7, The Cobden Centre, Vere Street, Salford, Manchester M50 2PQ
Phone: 0161 743 9567
Email: sales@stovemaestro.co.uk

Find us on Google +